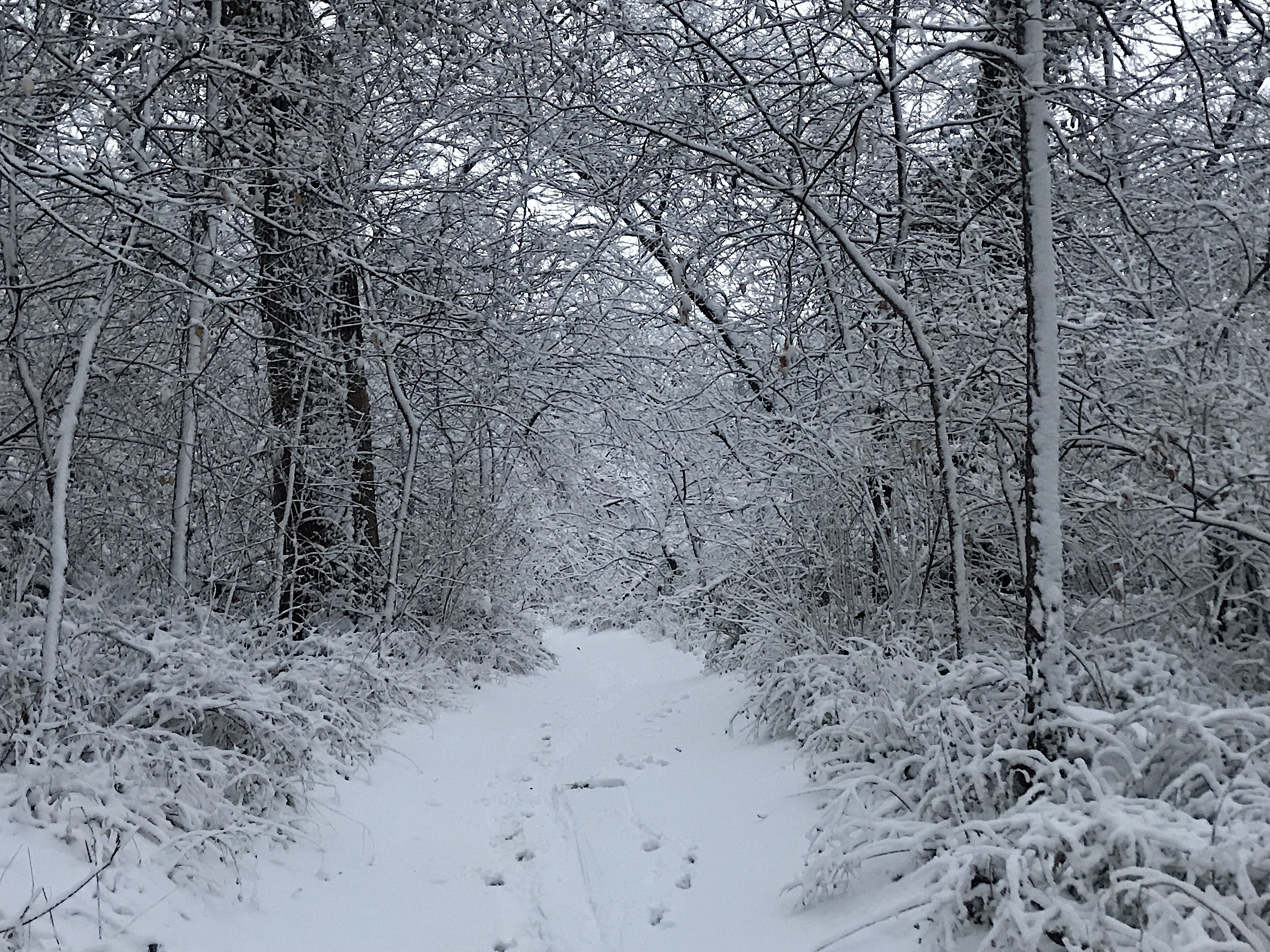 One of my favorite seasons in Wilderness Park is wintertime, a moment when the trails become silent, snowy wonderlands.
During the chilly months of December, January, February and into March, you'll generally find Lincoln's sidewalks shoveled and the city's park trails cleared. But in Wilderness Park you can have a true, snowy backwoods experience – tromping through snow-drenched trails shrouded in quiet solitude.   
Welcome hikers, snow shoe walkers, cross country skiers and anyone who is looking for a wilder visit with Mother Nature.  Dress warmly, preferably in layers, choose a trailhead and get lost in the gorgeous, wintry wilderness landscapes.

A few simple Wilderness winter hiking tips:
Wear solid, water-proof boots – and toasty gloves or mittens.
Dress in three layers: A base layer that wicks perspiration away from your skin, a middle layer that insulates you from the cold, and a shell layer that keeps wind and moisture out.
Wear a sensible, warm hat.
Bring a bottle of water, just as essential in the winter as the summer.
If you bring your four-legged friends, remember to bring a towel for after the hike.
Always check the weather forecast before you head out.
Don't forget the perfect reward after your hike: Hot cocoa.